Training days with Harald A. Møller
Published
10.03.2023
by Anne Kathrine
This spring the Norwegian importer of Volkswagen, Audi, and Škoda, Harald A. Møller, increased their level of safety with Bridgehill fire blankets.
At Bridgehill we work in an industry where it can be critical if our products are not used correctly. To ensure correct use, we invited 120 departments from Harald A. Møller to carry out training sessions at the If Security Center in Norway. The training took place over two days. The training sessions consisted of both a theoretical- and a practical part.
Dry training
To be able to fulfill the training the attendees completed a dry training session, extinguishing small and medium fires, as well as observing the extinguishing of a large fire and extinguishing/isolation of one battery module 100% state of charge in thermal runaway.
Thomas H. Jahren at Bridgehill is an educated smoke diver and is responsible for the training. "At Bridgehill, our goal is to ensure that our partners succeed and feel safe in the use of our products," says Thomas H. Jahren CSO at Bridgehill".
Thank you for two great days of training - we are truly impressed!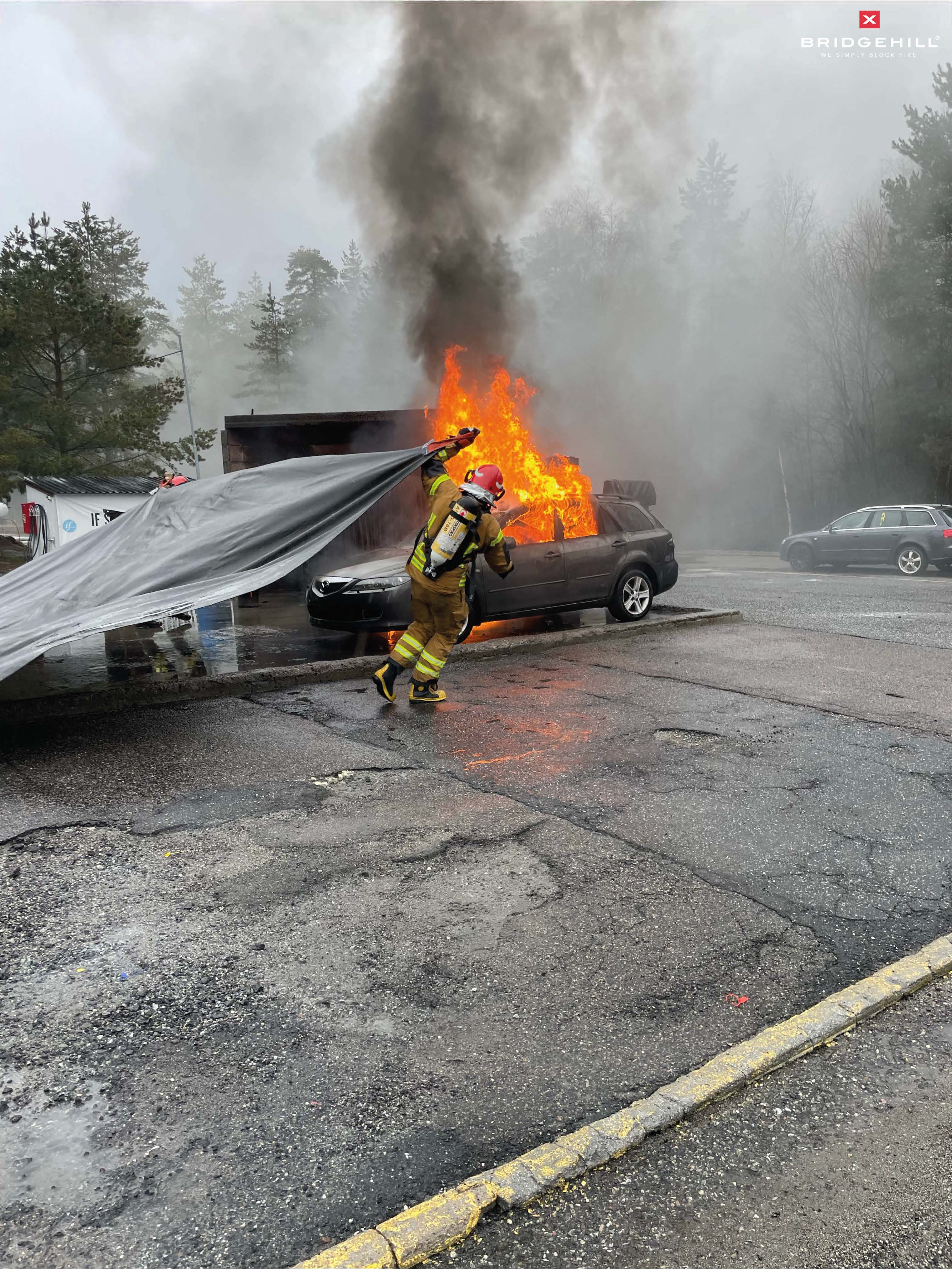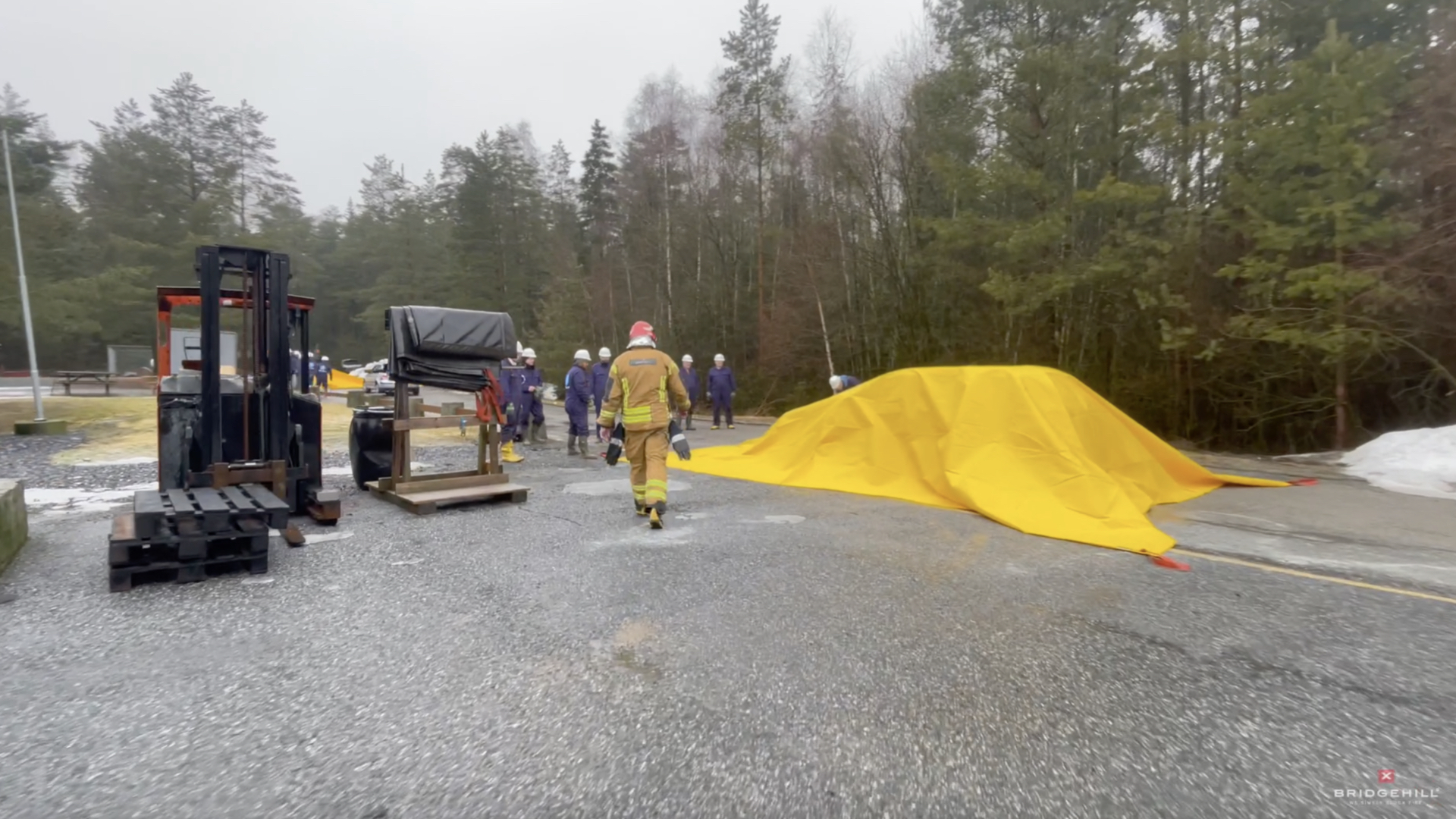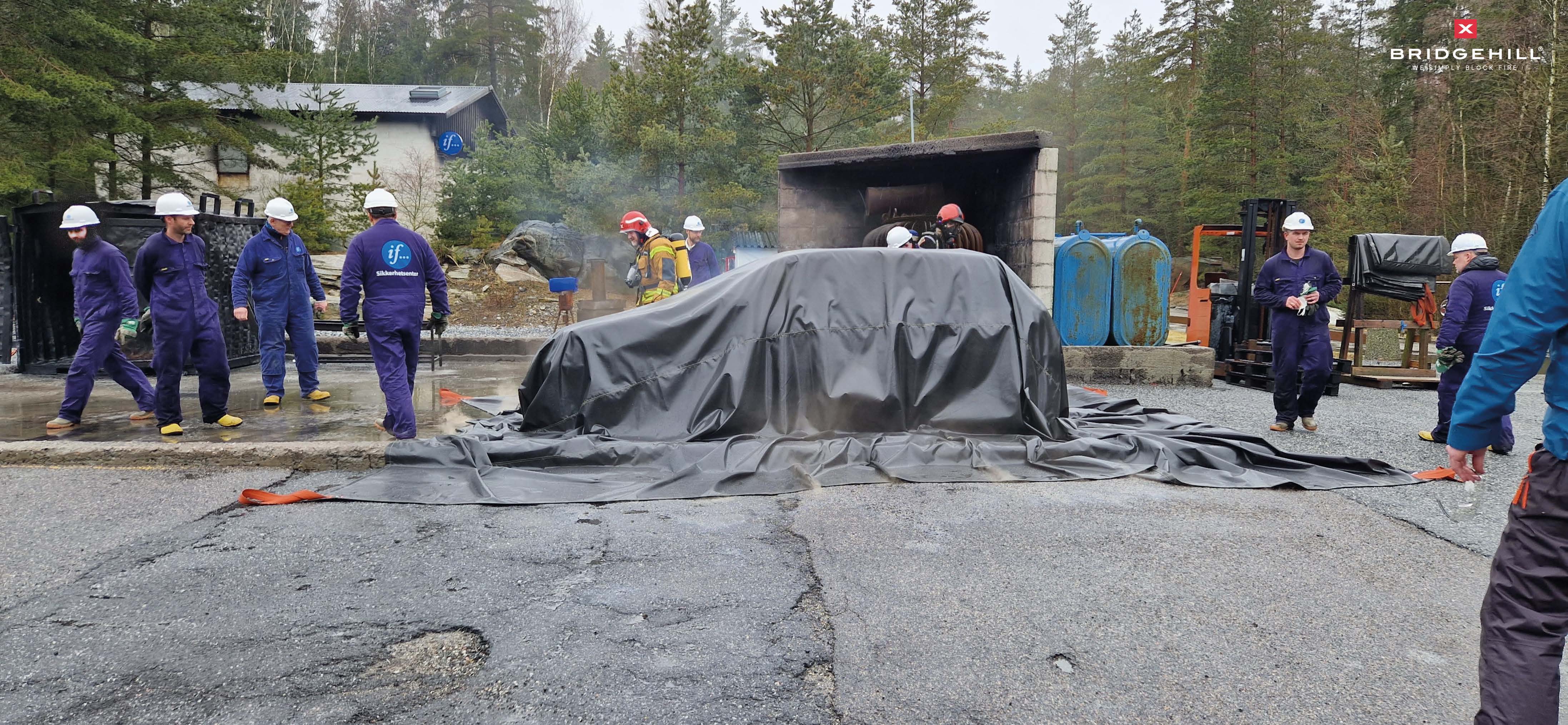 Fire Blanktes for dry training
At Bridgehill we have developed car fire blankets designed for dry training. This is the yellow car fire blanket shown in the picture above. Ask your local sales rep for dry training fire blankets.